A BIG thank you to our 2018 User Conference Sponsors
---
Testimonials from the 2018 User Conference
Sponsors
"This was my first time attending the Vrakas/Blum event, but it has skyrocketed to being one of my favorites. The Vrakas team organized a first class event, and with well over 100 attendees, it was one of the biggest partner events I attend. The venue, food, speakers, schedule, and networking were amazing. My session had great attendance (they promoted it for me), and the room was professionally setup with projector, podium and microphone. The best part was that I walked away with several solid leads. My only regret is that it only happens one time per year. I can't wait for next year!"
- Eric Alexander, CIMcloud by Website Pipeline
Clients
"It was great! I learned things I did not know about Sage that I can use in the future. All the presenters were very knowledgeable!"
"I loved the breakout structure added this year and how it allowed me to choose which topic I wanted to learn about!"
"I loved all the knowledge I gained! Software can be so complex and it's the little tips that make work easier that is so satisfying."
"I enjoyed being able to meet industry experts!"
"I liked the smaller breakout detailed sessions. Thanks for listening and adding this year!"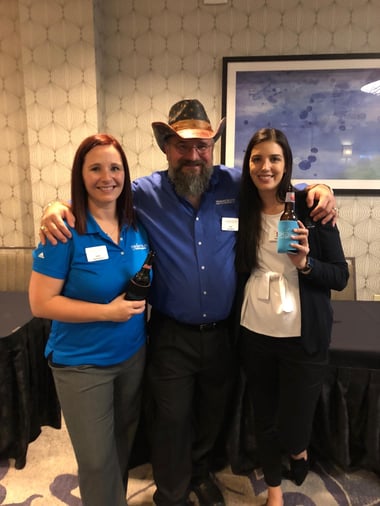 We look forward to seeing you in 2019!