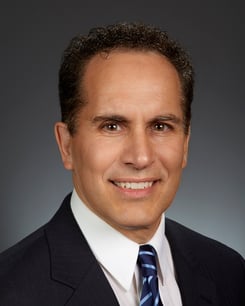 Alliance Partner
Direct Phone: (262) 798-7608
Paul started working for Vrakas/Blum Computer Consulting, Inc. (VBCC) in 2000. The nature of Paul's work is to assist in the ERP software utilization to optimize companies processes and financial reporting. Paul's responsible for managing and developing growth and strategies to optimize the skills and expertise of personnel to aid in the benefit to the customer as an external consultant. He also assists in continual development and search for new technology to assist at all levels of customer service. He specifically works with distribution, manufacturing, trucking, medical, food establishment, and non-profit industries.
Paul has over 30 years of experience in the Computer Consulting field. He was a Partner at Grimaldi Associates for 15 Years responsible for managing and supervising the tax and audit departments, as well as developed and oversaw duties IT department as reseller of SAGE products. Currently, Paul works for Source Once Systems/Cusano Associates CPA and VBCC.
Paul resides in Syracuse, NY with his wife and three sons.