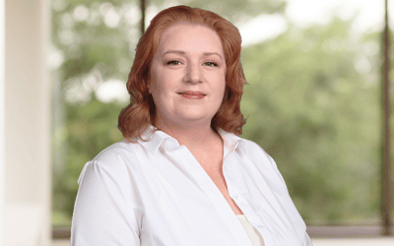 Vrakas/Blum Computer Consulting, Inc. (VBCC) is pleased to announce the addition of Kristen Baumgartner, Sales & Consulting Specialist.
Kristen joins us with over six years of experience in providing manufacturing companies with scanning solutions and business process improvements. Excelling in customer service, software demonstrations, training development, and implementations, Kristen is a valuable addition to the VBCC team. As a Sales & Consulting Specialist, she will work closely with clients to help them select the right software to streamline their processes and grow their bottom line.
"I have known Kristen for many years," says Vrakas/Blum Computer Consulting, Inc. President, Joe Jenders. "With Kristen's expertise in scanning and multi-bin solutions, she is exactly what our company needs to support our clients in this growing area."
Kristen specializes in barcode scanning solutions and multi-bin, along with client implementations of these solutions. With her expertise, Kristen will be able to assist our clients in finding the solution that best fits their unique needs.