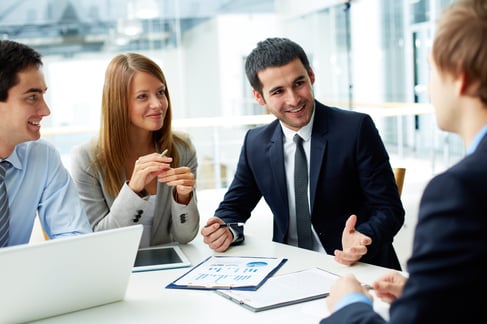 Vrakas/Blum Computer Consulting, Inc. (VBCC) is a regional software consulting firm based in Brookfield, Wisconsin, with employees located throughout the country and Alliance Partners located across the United States. VBCC services clients nationwide and is affiliated with Vrakas S.C., a full-service CPA and Advisory firm founded in 1971.
VBCC is a Sage Diamond Partner - the highest Partner Level recognized by Sage. Reaching this status rewards and recognizes the outstanding performance of Sage's top business partners that serve customers and make business and community impact.
VBCC has been selling and implementing Sage products for over 25 years and is one of the top Sage solution providers in the Midwest region.
VBCC has been selling and implementing JobOps software for over 20 years and has been the all-time sales leader of JobOps in the nation and has been for the past 14 years running.
Our team of experts is committed to ensuring that your business management systems enhance your productivity and profitability at every level of your organization. To support this objective, we've developed a talented team of computer consulting specialists, including CPAs and experts in their fields. Our consulting team has an average of 17 years of experience and is ready to help your business evaluate, select and implement appropriate technology to give you a competitive advantage.
If you're considering purchasing new software or hardware, upgrading your present system, or need to get more out of your business management system, we can help. The VBCC team will work to meet your goals, within your budget, and help overcome any challenges, as we develop and implement practical, real-world solutions to your computer and information-system infrastructure.