Sage Production Management
With growth comes complexity...
Sage Production Management (PM) centralizes the production process and gives discrete, make to stock manufacturers and fabricators the tools they need to achieve visibility into their entire production process. By tightly integrating the production process with Sage 100, assemblers, manufacturers, and fabricators always know their costs, the status of items, and the material quantities required to meet demand.
PM provides discrete, make-to-stock manufacturers and fabricators with the tools you need to increase accuracy, promote visibility and boost efficiency and helps manufacturers optimize inventory management, increase collaboration, and automate workflows.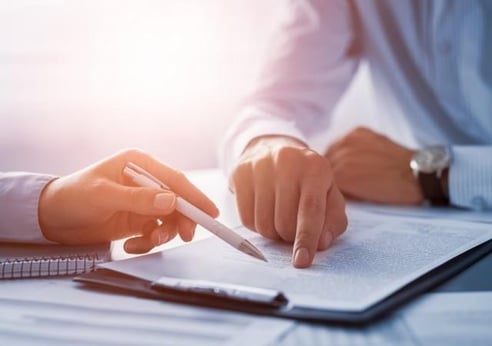 Sage Production Management is a comprehensive manufacturing suite that leverages the cloud-connected ecosystem of Sage 100. With Sage Production Management, manufacturers can eliminate "data silos" and easily share data from a centralized business management system. PM tracks the total production costs of your job, including labor, materials, overhead, direct AP costs.
This integrated Job Management software for Sage 100 tracks real-time labor, materials, purchases and other costs, while monitoring the status of each job throughout the production process.
PM is more than just manufacturing software. It is a project management and control tool, engineered to accommodate a wide variety of business models. It combines the features of job costing, bill of materials, and manufacturing systems into one powerful and cohesive system to help you manage resources and expenses.
Seamless integration with market-leading Sage 100 means that operations and financial data are combined into a single system, whereas other solutions can require the hassle of managing separate systems and databases.
By tracking the steps and activities in the production process – such as production start dates and due dates, staff assignments, and material requirements – PM gives you an easy way to manage resources and track the status of jobs.
Gain real-time visibility into the entire manufacturing process
Achieve maximum profitability
Identify and remove production bottlenecks
Promote customer satisfaction with on-time deliveries and accurate job status updates
Dynamic, real-time updated inventory availability
This means that manufacturers can get a complete picture of what it costs to produce an item.
Monitor costs vs budget in real-time
Make adjustments to inventory, materials, and production processes with increased agility
Real-time access to the status of every item allows you to set accurate delivery expectations improving customer satisfaction.
Identify bottlenecks in production
Improve capacity planning
Automate processes and reduce error
Decrease manual processes
Receive alerts when reordering is needed
Minimize errors
With Sage Production Management, manufacturers get a complete picture of what it costs to produce an item. Always having current and accurate cost reporting allows manufacturers to track costs relative to budget in real-time.
Analysis of budget, current and projected costs
Variance $ and %
Cost per unit being manufactured
Click the printer button to print the costs analysis totals to a report
Filter the cost analysis by step to view one step's cost information
With Production Management for Sage 100, you will gain greater visibility into your entire manufacturing process increasing efficiency and decreasing costs.
Want to see more? Request a demo!
See how these solutions can increase profitability through streamlining your processes