Netstock Inventory Advisor
Make better inventory decisions with Netstock Inventory Advisor.
For many businesses over the world, inventory is often a business' largest asset. And with such a large capital investment at stake, even the smallest changes you make to your stock can have significant cost implications - not to mention the cumulative effect across your entire organization.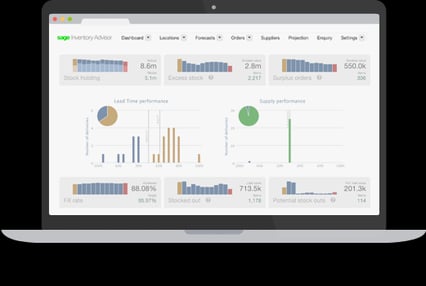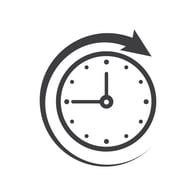 Place Orders Quicker
---
Netstock inventory Advisor helps you save time on planning, forecasting and ordering.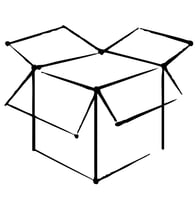 Minimize
Stock-Outs
---
Netstock Inventory Advisor helps you retain your customers and increase your sales.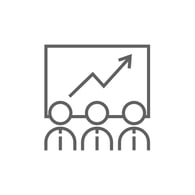 Reduce Excess Stock
---
Netstock Inventory Advisor works with you to release cash that is tied up in excess inventory.
Use web-based and mobile interfaces that display contextual information clearly and simply, so you have all the insight you need at your fingertips.
Gain visibility of critical KPIs and financials such as stock holding, stock-outs, potential stock-outs, excess stock and surplus orders. Also gain insight into top items requiring immediate attention with the option to drill down deeper into your data.
Get early stock level warnings before they become a problem, and suggestions for optimal replenishment routines and automatic minimum and maximum level calculations.
See what orders to place based on your parameters, including stock levels and forecasts, and sort purchase orders by personal preference. Sage Inventory Advisor provides you with a view of recommended daily orders by supplier. You can also amend orders and send them back to your Sage ERP solution for processing.
See the future with a dynamic, graphical forecast engine that lists the top under and over forecasted items for further analysis and action, helping you forecast and plan future replenishment orders.
Obtain critical and detailed information to help optimize your inventory and make sense of your data to gain maximum insight.
Analyze supplier performance through relevant charts and plan your purchases accordingly, whilst also being able to set dynamic safety stock based on supply risk.
Gain a single view of all item information, in one place.
Want to see more? Request a demo!
See how these solutions can increase profitability through streamlining your processes