Change is never easy...it helps to have Sage 100 Manufacturing technology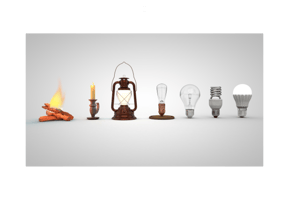 Around the world, discrete manufacturers face a huge transformation for a number of reasons. The pandemic, the cascading uncertainty, instantly changing customer expectations and an ever-growing green agenda are creating pressures for businesses that struggle to adapt. Read more about what Sage 100 manufacturing technology (known as Sage Operations Management) users need to know to enact more sustainable, digital business models.
It's Not Easy Going Green
In addition to the requirement to increase flexibility and efficiency, manufacturing change is increasingly compelled by the green agenda. As well as ongoing legislative change, the circular economy as it's become known, requires a system designed to eliminate waste and the continual use of resources. These pressures are having an impact on traditional and discrete manufacturing.
It's become essential for manufacturers to evolve on multiple fronts, including innovating with the latest technology and making their business sustainable while adhering to geographical and industry-specific regulations. To enable this, many have migrated operations to the cloud to gain new cost savings and flexibility. These technologies have enabled the circular economy techniques and allowed manufacturers to reinvent restrictive business models that hinder flexibility, scalability and future growth.
According to research by IDG-Sage, recent legislative changes are predominantly viewed as positive by manufacturers and accretive to higher quality standards, competitiveness, profitability and risk management. All this despite the sometimes painful obstacles of IT investment, technology migration, as well as the process and cultural inertia they will most likely encounter. This is testimony to the ROI of the cost, efficiency and growth-enabling benefits of cloud manufacturing technology.
To help achieve these things, some manufacturers are trialing newer technologies that can deliver the speed, efficiencies and transformed processes that are required, with innovations like the Industrial Internet of Things (IIoT), Virtual Reality/Augmented Reality (VR/AR), Artificial Intelligence (AI) and data analytics high on the investment agenda. They are also exploring the same technologies to see where they can offer up additional insights and intelligence on how their business and supply chain is performing.
Monitor Critical KPIs
A comprehensive solution for automating your manufacturing will be the easiest path to establishing your manufacturing KPIs. If your team is drowning in spreadsheets, Sage 100cloud Manufacturing is the automated solution to help with those complex aspects of discrete manufacturing accounting.
Your accounting and finance system contains a virtual bounty of financial insights. Often, the data needed for the important financial KPIs already exists somewhere. If you can easily wade through the piles of spreadsheets and standard reports, you can find the insights that are usually difficult or impossible to detect.
Sage 100cloud Manufacturing works seamlessly with Sage 100cloud (formerly MAS 90, MAS 200 and Sage 100c) systems. Small to mid-sized discrete manufacturing companies can have an integrated ERP solution that provides the critical operational and financial information from a single source. Successful discrete manufacturing companies like yours rely on the real-time view the Sage 100cloud Manufacturing solution provides:
Cost Tracking

Estimating and Quoting

Sales and Work Orders

Planning

Scheduling
A Hosted Solution with Cloud Connectivity
You no longer have to choose between an on-premise hosted solution or easy cloud connectivity. Sage 100cloud Manufacturing gives you the benefits of both. You can upgrade on your own schedule as well as take advantage of new software innovation. It's easy to simplify your financials with increased collaboration with Sage 100cloud's mobile accessibility.
To see how these solutions can increase your discrete manufacturing company's profitability and streamline your processes by measuring the crucial financial and nonfinancial KPIs, contact the experts that know Sage 100cloud and the manufacturing industry.