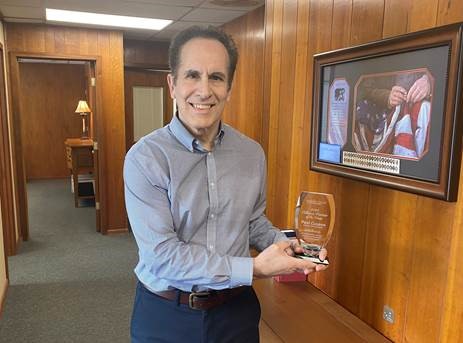 Vrakas/Blum Computer Consulting, Inc. (VBCC) is excited to announce our very first Alliance Partner of the Year, Paul Cusano of Source One Solutions.
VBCC partners with companies across the United States to improve competitiveness, increase revenue, broaden markets and help service clients in a mutually beneficial relationship. With our growing number of Alliance Partners throughout the years, VBCC created an Alliance Partner of the Year award.
This past year, Paul Cusano has proven to be a key factor in our continued success. From bringing in new clients to being a reference for new Alliance Partners, Paul's contributions and faith in the VBCC partnership has spoken volumes.
"Our Alliance partnership with Vrakas/Blum Computer Consulting has proven to be instrumental in sustaining and growing our Sage 100 practice", says Paul Cusano of Source One Solutions, " Our common goals of customer satisfaction while providing only the best in consulting services is an important part of our alliance. We are pleased to be part of the VBCC team and look forward to continued opportunities to expand with them as both of our organizations grow."
"Paul has been a valuable partner with us and had an outstanding year. We felt he needed to be recognized." Says Joe Jenders, President of Vrakas/Blum Computer Consulting. "He is the inspiration for this award and we look forward to our continued relationship."