Tuesday, October 19 - Thursday, October 21, 2021
Our virtual user conference focuses on the continued education of your Sage Software and will be broken out into a three-day event consisting of sessions from our team, as well as our valued business partners.
Pick and choose from the below sessions that best fit your interests, or join a session to learn about add-on products that could help your business grow. Session lengths vary and CPE credit is available upon request.
Our three-day agenda is sure to have just what you are looking for and did we mention this must-attend event is FREE?!


Business Partner Day
New this year with our virtual format, we will have a full day of sessions hosted by our valued business partners. Select partners will hold sessions to educate you on how to streamline your business through practical applications and add-on products that integrate with your current Sage Software. Pick from the below sessions that best fit your interests. There will be multiple sessions running in each track, but DO NOT WORRY they will all be recorded and made available after the conference.
Track 1 - 8:00 a.m. to 9:00 a.m. CST
CompuData: Not All Clouds are the Same - Key Questions to Ask Before You Move Sage to the Cloud
Depending on your organization's requirements, there are key questions you should ask your cloud hosting provider to ensure your Sage application and other systems are in a cloud environment that meets your needs. Learn the different ways clouds can be deployed, the type of cloud services you can receive, key operational characteristics of cloud services in terms of performance and reliability, and the different security opportunities and risks you need to look out for with different cloud providers. Whether you have a simple or complex environment, learn to ask the right questions to be able to understand what you will be getting out of your cloud environment.

Credit Hound: Credit Control – Get Paid FASTER
Automated Collections Management - Do you want to get paid faster? Join our session to find out how Credit Hound can automate your credit control processes & reduce admin time!

DSD Business Systems: What's New from DSD Enhancements
Join Ashley Unger from DSD Business Systems to catch a live look at the newest DSD Sage 100 Enhancements to hit the market: Payroll InstaDocs, Payroll Check History Inquiry, Criterion Link to Payroll, Bank Reconciliation History, A/P Auto-Generate Checks, A/R Auto-Generate Cash Receipts, and A/R Cash Receipts History.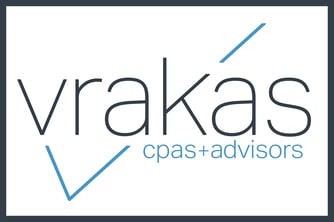 Scanco: Getting to know Production Management
Tired of your legacy work order system? Not sure what Production Management offers? Join the Scanco Experts Seth Fike & Phillip Hall to begin the journey of understanding the newest manufacturing module from Sage 100!
TrueCommerce: Make the Process of Order Processing Easier with TrueCommerce
Looking to streamline order processing across multiple sales channels? Join Reed Houston to discover how integrated solutions from TrueCommerce can automate your B2B and B2C orders via EDI, eCommerce, marketplaces and even PDF translation for fewer errors, faster fulfillment, and a better customer experience. (Part 1 of 2)
V-Technologies: Optimize Your Sage 100 Shipping with StarShip
If you're looking to save time, money, and streamline your shipping process - don't miss this session! Join Matt St. John with Starship as he reviews shipping strategies to save on freight spend, improve customer experience, and gain efficiencies across the organization.
Vrakas CPAs + Advisors: Form 1099-MISC and 1099-NEC Learning Session
Join Shareholder, Mary Ellen Michaelson, for a learning session on Forms 1099-MISC and 1099-NEC. The topics covered during the session will include: Reporting Income Requirements; Recipients; Deadlines For Filing; Question and Answer to wrap up the session.
Track 2 - 11:00 a.m. to 12:00 p.m. CST
Altec DocLink: Sage + DocLink = AP Automation Made Easy
Take your Sage solution to the next level with document management and process automation solution DocLink. Learn about DocLink's vast AP automation capabilities including automated document capture, 3-way matching, and indexing for streamlined processing and approvals.

CimCloud: Ecommerce & CRM with YOUR ERP
Grow sales, not headcount by allowing your customers to engage in self-service and keeping your employees informed. Learn how you can use your existing Sage 100 system and data to keep your business moving forward.
ROI Consulting: Sage 100 Integration Powered by IN-SYNCH
Learn about ROI Consulting turnkey eCommerce and CRM integration solutions. They can connect Sage 100 to Amazon, eBay, BigCommerce, WooCommerce, Magento, Salesforce, Hubspot and so many more!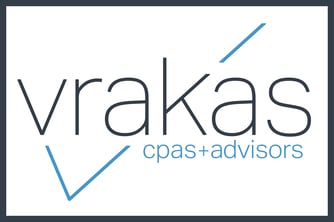 Tangerine Software: How Self-Service Business Intelligence Can Shorten Time to Decision
Self-service business intelligence (BI) solutions can facilitate decision-making by providing users of any technical level access to real-time information in a clear and visual way. During this webcast you will learn how to: easily navigate a BI solution; take advantage of out-of-the-box reports and dashboards; create and customize new reports on your own; securely share important information with other stakeholders.
TrueCommerce: Leverage Better Content for Better Online Sales
Take your multichannel sales to the next level with product information management. Learn how you can create better, more consistent product content, and publish it to your channels automatically to increase online visibility and sales on platforms like Amazon, Facebook Marketplace, and Walmart.com with TrueCommerce Product Manager. (Part 2 of 2)
VIP Integrated Payments: Cloud EMV with ApplePay Sage 100 Credit Card Processing
Welcome to the cloud of Sage 100 credit card processing! The world is changing the way we interact and VIP Integrated Payments is keeping pace with Sage 100 cloud credit card processing. We now offer the ability to process EMV-chip cards, contactless, ApplePay, and Android Pay in your on-premise and cloud environment. It's easy to reduce your aged receivables with our click2pay email invoicing, customer portal, in addition to the native integration. The time to future-proof your collection process is now!
Vrakas CPAs + Advisors: Lease and Accounting Standards Update
Audit Principal, Kara Schiller, CPA, will be explaining the new lease standard and providing a brief overview of recently issued FASB Accounting Standards Updates (ASU) as they relate to small and mid-size businesses.
Track 3 - 1:00 p.m. to 2:00 p.m. CST
Beanworks: Streamlining your Accounts Payable with Automation Tools
Discover the tools modern accounts payable teams are using to reduce manual tasks such as data entry and approval follow-up.
DataSelf: Zero to BI in 10 minutes with DataSelf Analytics
DataSelf provides actionable insights from gathering, transforming, viewing, and understanding your data to help you make timely and informed decisions. Join us to learn more and watch a live launch of DataSelf Analytics.
eci Sage Alerts & Workflow: Actionable Insight – 10 Ways to Improve Your Business
What causes the most pain in businesses today? NOT knowing. Come see what you are missing!
Vrakas CPAs + Advisors: How Can Small Business Accounting Services Provide Your Business With Support?
Come join this session if your monthly close process could use improvement or you'd like to generate more accurate financial statements more efficiently.
REPAY: Credit Card Processing – Empowering Your Business
B2B transactions are complex for both buyers and sellers, especially as you involve multiple sales channels. Join the payments industry experts at REPAY (formerly APS Payments), to discuss how Sage users can remove the friction from their B2B payment flow and create an effortless omnichannel customer experience. In this session, we'll cover: Unique payment challenges facing B2B companies and how to overcome them; How omnichannel, integrated payment processing can help you meet the needs of the modern B2B buyer; The fastest way to get your invoices paid - including first-hand view of new REPAY features including ClickTpPay for sales orders; and how REPAY helps you digitize AR and AP payments through an all-in-one platform.
Vrakas CPAs + Advisors: Tax Planning and Compliance Updates
With several new tax laws in place and emerging changes on the horizon, tune in for an update on how these tax laws may impact you and your business.
Track 4 - 3:00 p.m. to 4:00 p.m. CST
How to Calculate the Right Sales Tax Rate for Every Transaction
There's a lot that goes into calculating the right sales tax rate depending on what you sell and where, but with so many rules to understand, determining rates can get unwieldy. In this session, we'll explain what you need to know to get calculations right.
CertiPro Solutions: Do eCommerce the Easy Way with an ERP eCommerce Integration
Learn how a two-way integration between Sage ERP and Magento/Adobe Commerce reduces manual data entry and data errors.
CompuData: CMMC: The Essential Steps Needed Today to Prove Cyber Maturity
With CMMC Certification requirements on the horizon, DoD suppliers and organizations need to start building cyber majority today. Join CompuData Vice President of Technology, Ed Guarrieri along with vCIO and Certified CMMC Practitioner, Drew Rosado as they discuss the key steps to take today, to ensure you meet tomorrow's CMMC certification requirements. In the presentation you will learn: The role a NIST SP 800-171 Self-Assessment plays in CMMC; How to see how your organization measures up against all 130 controls of CMMC; and 3Building your plan of action and milestones (POAM) to show proper maturity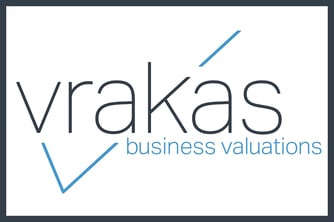 Sage Data and Analytics: Make Better Business Decisions with Sage Data & Analytics - Now available for Sage 100!!
Sage Data & Analytics (SD&A) empowers businesses with the information needed to confidently make decisions with data, facts, and truth—without hesitation. Attend this webcast to learn how SD&A provides a 360-degree view of your business and a decision-making infrastructure that will scale with your business as it evolves.
SPS Commerce: Next Level Retail Automation
Learn how customers leverage SPS to integrate orders for both customers and vendors, as well as streamlining e-commerce, marketplace, and item data processes within Sage.
Summit Hosting: Cloud Hosting – Helping You Work from Wherever, Whenever
The future is in an always on, always secure, available from anywhere cloud. Is your business ready for the future? Find out how an Enterprise Sage 100 Cloud firm secures your data and protects you from cyber attacks.
Vrakas Business Valuations: The Value of Business Valuation
Are you gifting to your children? Settling a legal dispute? Going through a divorce? Looking to prepare your business for sale? Whatever the reason, Vrakas Business Valuations has a wealth of training and experience to prepare and provide an independent and objective analysis of the value of your business. Tune into this webinar to understand business valuation and how it can be utilized in business planning.

CPE Available Upon Request | All Sessions in CST